Produced in Switzerland, developed for healthier hair: Revalid offers you a new, holistic way to solve your hair problems. Revalid products are specifically formulated to meet your needs: whether strengthening, nourishing, revitalizing, anti-dandruff or hair loss. The Revalid range has proven both highly effective and well tolerated during dermatological testing for shiny and healthy hair. Our specially formulated hair care system is gentle to your hair and scalp making it ideal for everyday use.
Revalid Anti-Aging Shampoo contains the innovative active ingredient DN-Age™ – an extract from the Cassia Alata leaf – and Edelweiss extract from the Swiss Alps. Both of these active ingredients boast antioxidant and radical scavenging properties to counter the effects of external stresses.
Revalid Anti-Aging Fluid with colour protection contains the innovative active ingredient DN-Age™ – an extract from the Cassia Alata leaf – and Edelweiss extract from the Swiss Alps.
Revalid Stimulating Shampoo contains the innovative ingredient Redensyl combined with Swiss Artemisia extract and panthenol to gently cleanse while stimulating hair growth, moisturizing your scalp, and strengthening your hair. Revalid Stimulating Shampoo provides optimal care for improved manageability.
Revalid Regrowth Serum contains Redensyl, a patented active ingredient from the field of regenerative medical research, reduces hair loss and increases hair density. Swiss Artemisia extract and panthenol also work to moisturize your scalp and strengthen your hair.
Revalid Energizing shampoo contains the novel active ingredient SantEnergy, an extract of the plant Yerba Santa in combination with Redensyl. The enriched formula with Swiss Artemisia flower extract gently cleans and moisturizes dry scalp and hair and strengthens hair structure while noticeably stimulating hair growth.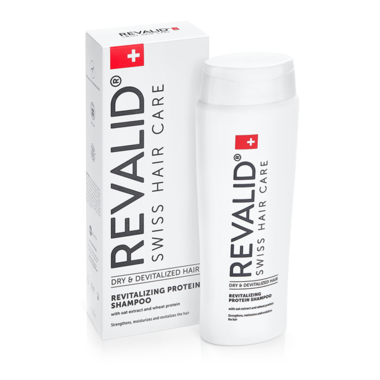 Revalid Revitalizing Shampoo cleanses gently yet thoroughly while revitalizing the hair at the same time. Nourishing ingredients such as wheat germ and panthenol (vitamin B5) strengthen the hair's structure, while allantoin and oat extract soothe your scalp.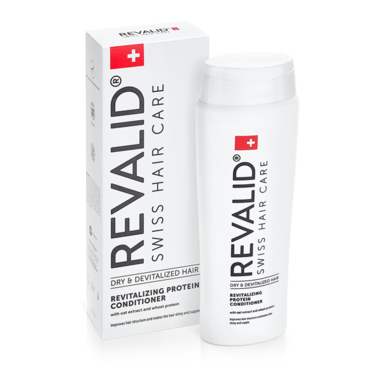 Revalid Revitalizing Conditioner is formulated to improve the hair's structure, restoring its density and vitality. The combination of nourishing ingredients such as oat extract, wheat germ extract, and panthenol leaves your hair soft, shiny and supple, without weighing it down.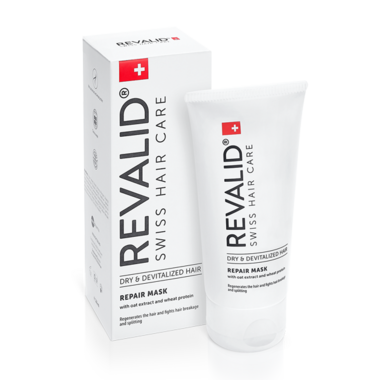 Revalid Repair Mask is an intensive and effective hair care treatment enriched with nourishing ingredients such as panthenol, allantoin, wheat and oat extract. Revalid Repair Mask strengthens damaged hair, reduces the risk of breakage, and leaves your hair feeling silky and smooth.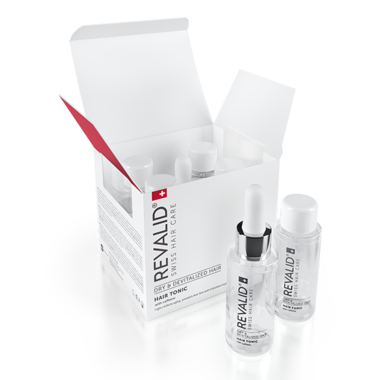 Revalid Hair Tonic contains an energizing caffeine formula to strengthen the hair's follicles, preventing hair loss and stimulating hair growth. Panthenol, wheat germ and oat extract also help to soothe your scalp. Revalid Hair Tonic is especially practical as it can be used on wet or dry hair.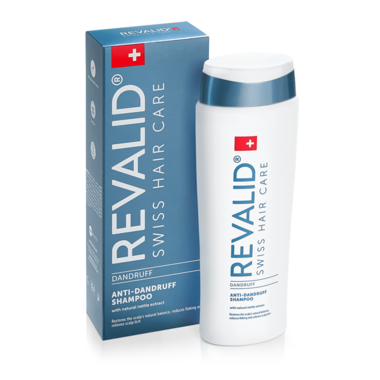 Revalid Anti-Dandruff Shampoo combines a variety of active ingredients to provide effective and long-lasting relief from dandruff. They work to restore your scalp's natural moisture balance and prevent the formation of new flakes. At the same time, nettle extract, panthenol and allantoin soothe and relieve unpleasant itchiness.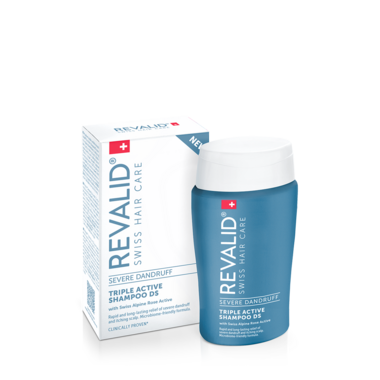 Revalid Triple Active Shampoo DS is our state-of-the-art solution for seborrhoeic dermatitis and severe dandruff. This ultra-mild cleansing formula has been specially formulated to be gentle on your scalp while effectively tackling these root causes.