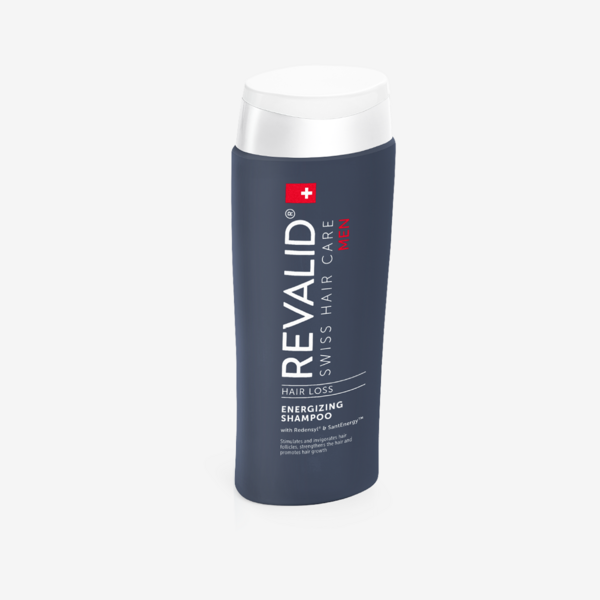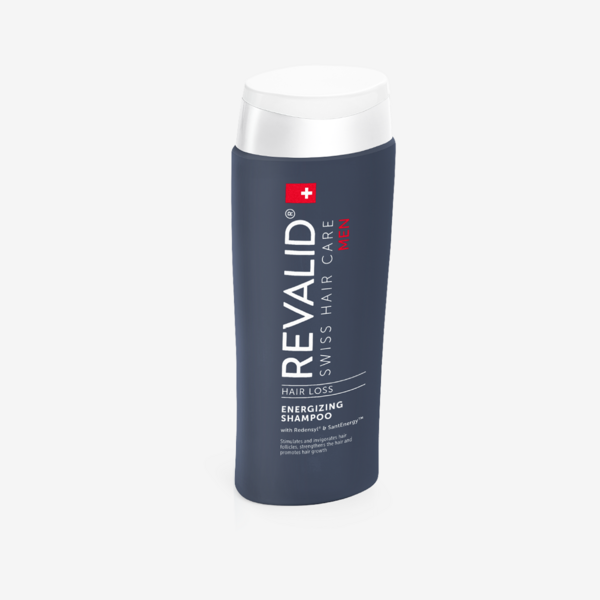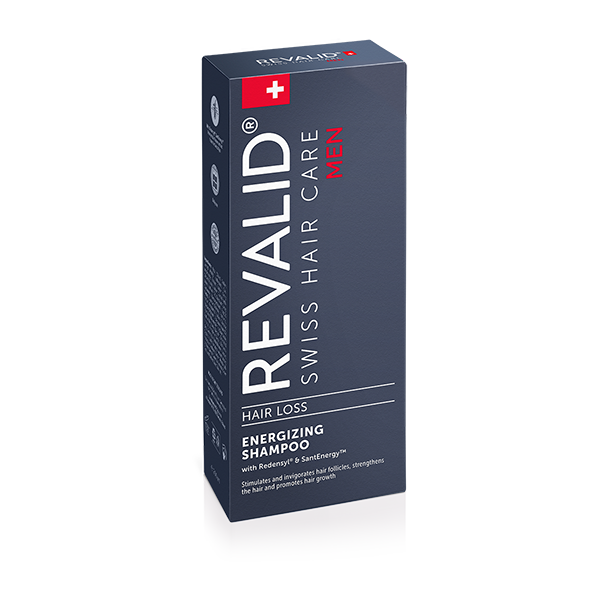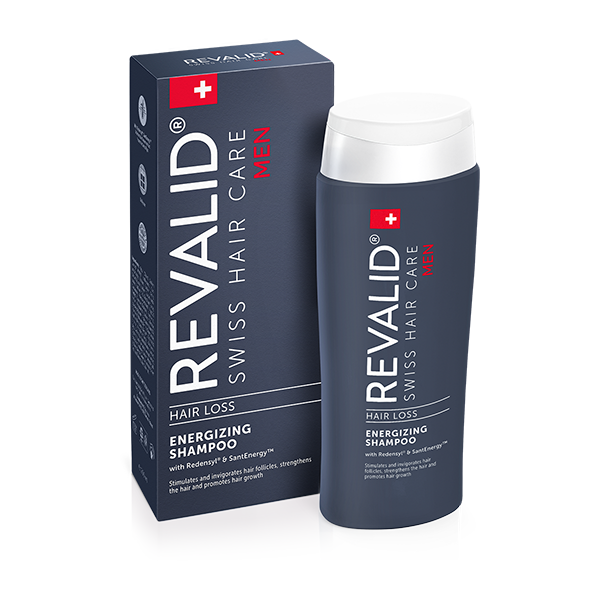 Revalid Energizing Shampoo contains the novel active ingredient SantEnergy, an extract of the plant Yerba Santa in combination with Redensyl, the hair follicle and stem cell reinvigorating active ingredient. The active ingredients stimulate and invigorate the hair follicles, protecting them from oxidative damage, strengthen the hair, and promote hair growth. The enriched formula with Swiss Artemisia flower extract gently cleans and moisturizes dry scalp and hair and strengthens the hair's structure. Paraben-, sulphate-, and silicone-free.


Product Rating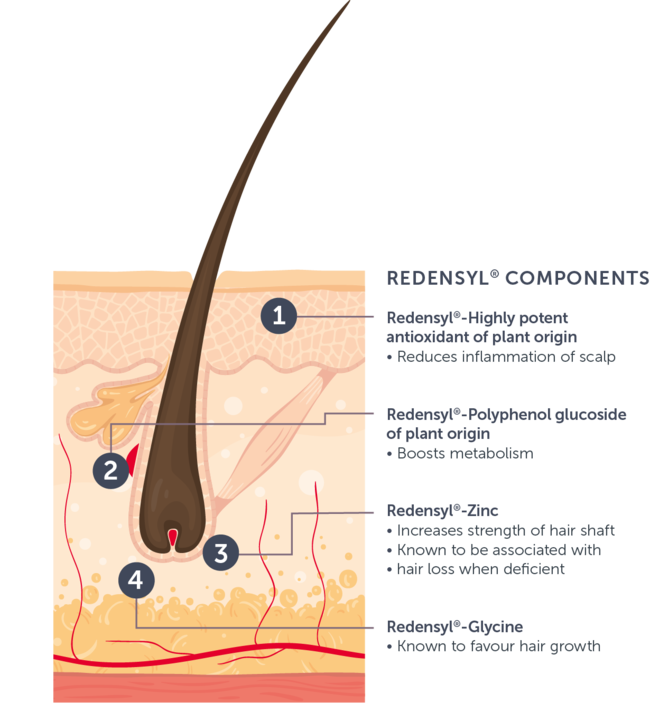 REDENSYL
Redensyl is a patented, active ingredient from the field of regenerative medical research. A synergistic blend of patented molecules, it has been developed to support both the ORSc and dermal papilla cells in the initiation of the hair's growth phase. Redensyl has been scientifically proven to stimulate hair growth while reducing hair loss
SANTENERGYTM
SantEnergy is a distinctive polyphenol-rich extract from the leafs of the Hierba Santa plant. The leafs have traditionally been used for its health benefits and antioxidant power. SantEnergy™ has two modes of actions well complementing one another: it has an energizing effect similar to that of caffeine, and it is a strong antioxidant. Through these actions, it delays the premature aging of hair follicles and protects hair follicle cells from oxidative damage. As a result, it increases hair growth and density.
ARTEMISIA FLOWER EXTRACT FROM THE SWISS ALPS
Artemisia is a plant found in the Swiss Alps and known for its natural antioxidant properties. Traditionally used by Alpine farmers as a home remedy against fever, coughs, and even pneumonia, here it serves to protect the skin and restore balance to the scalp.
AJIDEW
Ajidew acts as a natural moisturizer, making the hair more manageable and reducing the appearance of unwanted flyaway hairs.
PANTHENOL
Panthenol has been shown to stimulate the proliferation of dermal fibroblasts and accelerate cell turnover. It also aids the hair in absorbing and retaining moisture. As such, this ingredient can help to repair damaged hair and reduce split ends, as well as thickening and increasing the hair's tensile strength.
Work the shampoo into a light lather in your hand with some water. Gently apply to wet hair and massage into the scalp. Rinse thoroughly. Repeat if necessary.
WHAT DO OTHERS THINK